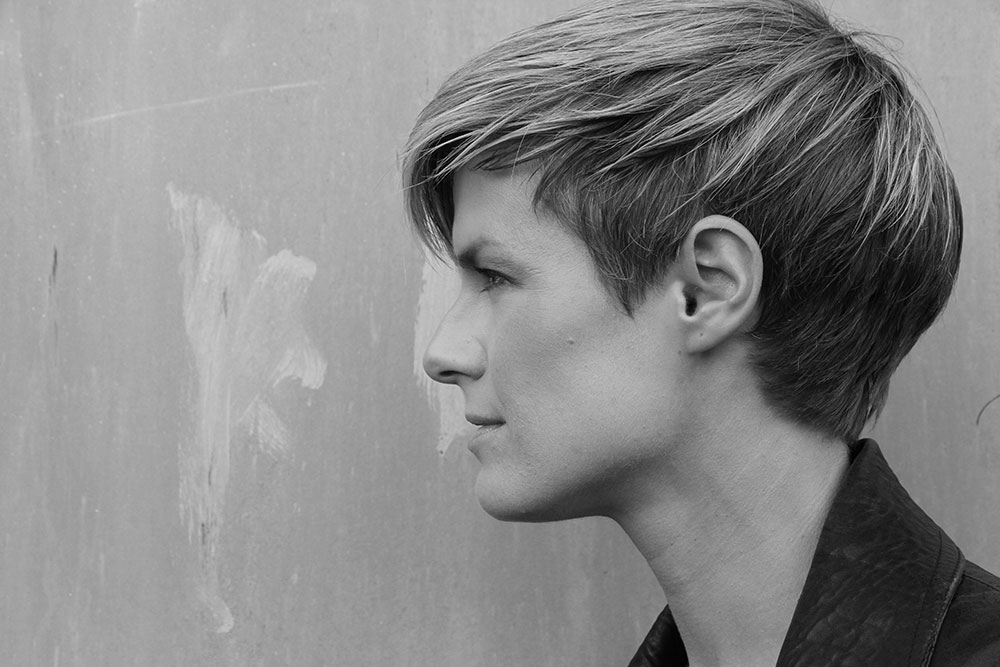 Johanna Demker is considered one of Norways finest song writers. She has delivered songs that sold millions in Europe already at an early stage in her career. This led to collaboration with international songwriters, mainly in Sweden, France and England for many years. As a solo artist she has recorded five studio albums and is known for creating ear-catching melodies and fine lyrics.
Born in Uppsala, Sweden, she moved to Oslo in her early 20´s to study music. Creating her adult life in Norway, she settled down and has stayed here since.
Things We Do
Johanna´s first album, Things We Do (2001) includes the song "True Love", which was nominated for TV 2´s Hit Awards as one of the Norwegian Top 5 played songs on the radio that year. Universal France picked up the song, recording it with french lyrics as "J´attends l´amour" with the top priority artist Jenifer. The french version sold over 2 million copies, topping the hit-lists for months, in 2002.
Pictures of Me
After some years collaborating with songwriters in Europe, she recorded her second album in 2006. In retrospective, she admits she got a bit lost in the hit-making industry on this record, and she needed time to find herself as an artist again. She took a step back and started writing on her own again, the result beeing her third album "From an outlined sihouette" (2009). This is a singer-songwriter/americana-album which by many of her fans is considered a favourite, produced and recorded by Vidar Løvstad. Three of the four singles released were playlisted on national radio Nrk. The second single "Change" also made playlisting on Swedish national radio.
Madness
Some lifechanging difficulties in her personal life led to the fourth album "Madness", released in 2011. `This was the easiest album to write`, she explains, `the lyrics just pouring out of me, as much needed self-therapy`. The album was recorded in Spydeberg by Lars Voldsdal and has a more country/rock-electric sound, bass and guitars being played by Egil Stemkens and LarsHåvard Haugen from Hellbillies.
Allt och Ingenting
As the music industry changed, making it more difficult to sell albums, getting radiolistings and gigs, Johanna chose to focus on other things in life than songwriting and recording albums. Still being active in a smaller scale, she wanted to try something new. She often got the question why she never sang in her native language, Swedish - which is much loved by Norwegians as a very "singable" language. The answer was that she had never really tried writing in swedish, as she started out writing songs in english – beeing the main language of the genre she was working in, and also confused about swedish/norwegian for many years, as the languages are very alike, but when you look more closely – not at all!
She sat down and tried, and found out that it wasn´t that different. "..like painting", she explains, "just using different colours". The album "Allt och Ingenting" (All or Nothing) was released in October 2014, after two years of recording and co-producing together with Arve Furset in Oslo. The album got fantastic reviews, but remains, as some have put it, a hidden pearl among Scandinavian recordings.
Trudy & Dave
Being the instigator of the songwriting-seminar RAUS, Johanna picked up an old collaboration together with the Norwegian singer-songwriter Alf Bretteville, with whom she worked with in the late 90´s. This is where all focus lies now, and their duo-project TRUDY & DAVE. Their first album together will be released late fall 2019 on Blue Mood Recordings, making them part of the Labelmates show which will visit the Royal Albert Hall in London 10. November 2019.